LinkedIn is often considered a social platform for professional networking.
But those in the know realize it offers decidedly more- recruiting, prospecting, marketing, research, and the list goes on.
While there is a lot that you can do with LinkedIn, there are a few hidden gems that make the platform incredibly useful. And they can save you time if you know how to use them.
3 Ways to Save Time on LinkedIn
View Your Connections Anonymously
LinkedIn profile privacy settings are preset to show your name & headline when you go exploring.
Need to investigate a potential hire or even your competition? Use LinkedIn anonymously and get the job done faster.
HOW TO:
In the top right corner, hover over your profile picture then click "Manage" beside "Privacy and Settings."
2. Under your account information, in the middle of the screen, click on "Privacy," then scroll down to "Profile Viewing Options" and click "Change."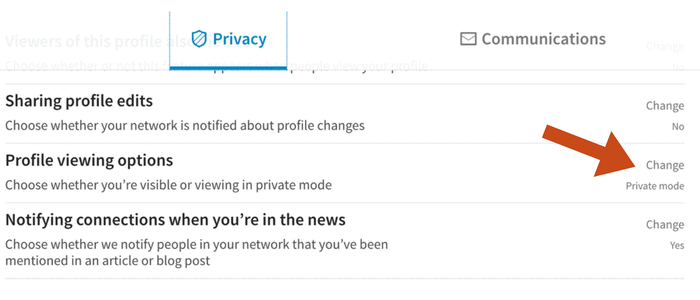 You can change your options to:
Private profile characteristics
Private Mode
Note: "Selecting Private profile characteristics or Private mode will disable Who's Viewed Your Profile and your viewer history gets erased."
Want to start receiving notifications of who is viewing you again? Make sure you switch your "Profile viewing option" back to "Your name and headline" when you are finished browsing anonymously.
Research Your Prospects
There is more to LinkedIn than just a profile. Quickly research your marketing prospects and learn more about their interests and needs.
Go to the connections profile you want to examine. Hover over the arrow next to the "Endorse" button and click on "View Recent Activity."
2. Scroll to review everything your prospect has been recently reading, sharing, commenting on, or liking.
Export Your Connections Email Addresses
Linked with someone and want to get in touch? Export your connections email address for a fast and easy way to reach out- and stand out.
Hover over the "My Network" tab and click "Connections."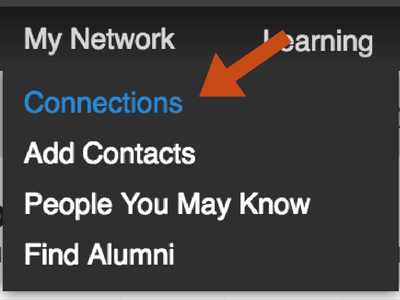 2. Click the gear icon in the top right corner.
3. Under "Advanced Settings" choose "Export LinkedIn Connections."
4. Select your preferred file type and export.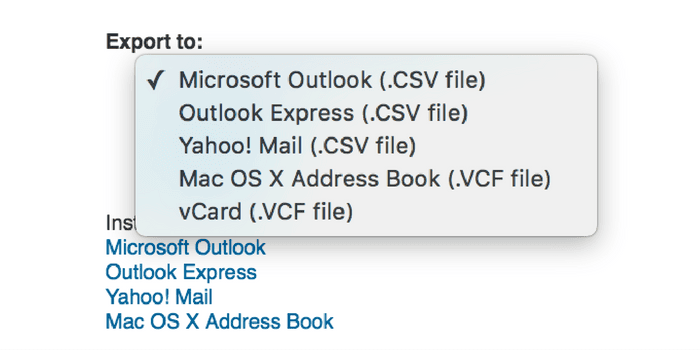 It may take some practice to master these LinkedIn hacks, but once you do, you'll be able to use LinkedIn more efficiently and effectively to meet your business and networking needs.