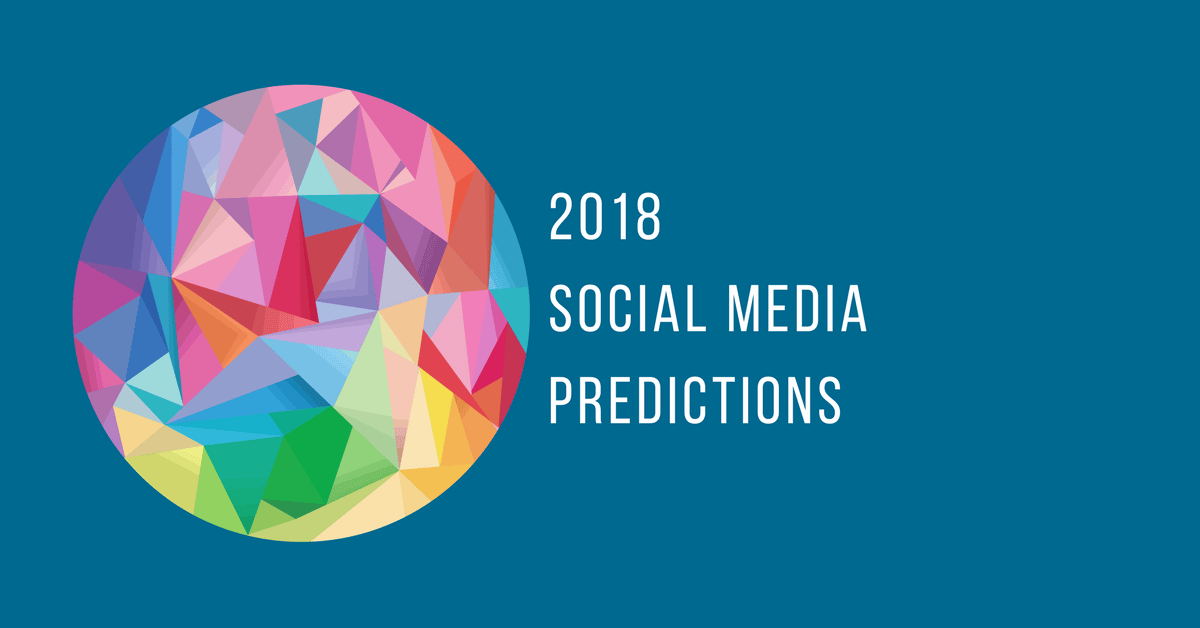 We work hard to stay ahead.
To get out in front of what's new in social media.
Since we are continually researching, listening, learning, and sharing, wouldn't it be fun to predict what'll be important in 2018?
Each of the Move Digital team members took the challenge and offered a prediction for the coming year. See what we have to say about the social media strategy hot topics of 2018!
Move Digital 2018 Social Media Predictions
1. REAL-TIME CONTENT WITH A SHORT LIFESPAN
– Amy Jones, heading into 2018 obsessed with Star Wars and Twitter (in that order)
We are seeing real-time content pay-off right now with Instagram Stories (Snapchat model) and Facebook Live. Some businesses can and do benefit from creating a constant stream of on-trend (gifs, Boomerang, videos, Instagram Stories, etc.) content that is fresh for a 24-hour window, enticing engagement and keeping customers coming back for "what will they do next."
2. RISE OF PERSONALIZATION & ADVANCED TARGETING
– Larkin Grant, tackling 2018 as a new mother (that's a pretty big job!)
The analytics and data available through social media channels are unmatched. But with the influx of companies choosing to advertise on social media, you must do something to stand out. Personalization is the obvious next step – it gives users useful information about a company when they want to see it, leading to lower ad costs and more profit.
3. INFLUENCER MARKETING
– Charity Stewart, looking forward to 2018's travel adventures abroad
Partnering with companies or individuals to spread a product message to related audiences is not a new concept. In fact, many consumers are growing tired of seeing influencers they follow promoting products that don't match their image.
But businesses will be more selective about who they partner with in 2018, focusing instead on working with influencers who have strong fan relationships and product fit rather than picking them for the total number of followers. Also, social platforms have been unrolling tools to help brands and influencers better disclose the paid relationship.
4. QUALITY OVER QUANTITY
– Laurie Heard has her bag packed and is ready for big adventures in 2018

Less IS more. Last September, Nike posted five times on Facebook. In October, they posted once. We consistently see fewer but excellently crafted posts among leading brands like Coca-Cola, Samsung, and, well, Facebook.
So, while it is essential to know how much you are posting on your social media platforms, it is more important to focus on what you are posting.
If you're focused more on your posting frequency and less on sharing engaging content, you need to rethink your social strategy. Spend more time understanding and defining your target audience. Revisit your content calendar and ensure your posts are timely and relevant to your audience. Craft fewer and better posts. Remember: quality over quantity.
Whatever 2018 brings, we will be ready for it! And stay tuned. We'll be going into more detail about the subject of each one of these predictions in future blogs.