We've been sharing a lot of the basics for our FREE Social Media Content Marketing Template. Because if we are asking you to use it, we should also make sure you're confident about HOW TO use it.
We have your back like that!
To catch you up:
Start with the free template. ➡ Download Free Social Media Content Calendar
Next, find out what the template actually is and then how to fill it out. Part of filling out the content marketing template is knowing what times to post, so we show you how to use the data to do just that.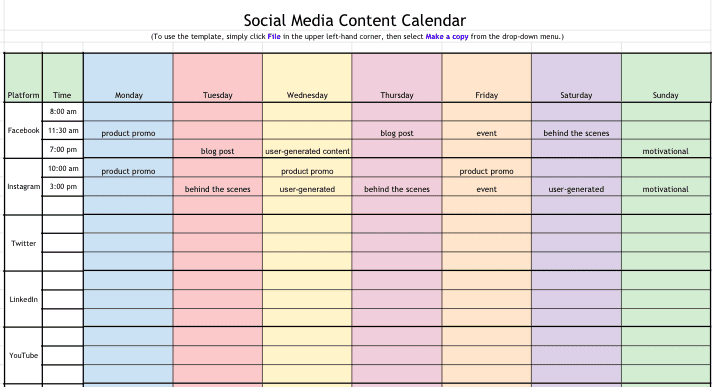 Now we figure out what content to put into it.
What Topics to Include in Your Social Media Content Marketing Template
The very first thing you need to know before filling out your content marketing template (also called a content calendar) is this:
What are your goals?
Once you have an answer to that question, finding the topics to fill in the template becomes much easier.
Here's how that works.
If your goal is more traffic (visitors) to your website, what does that look like on social media? It looks like posting links to your website pages.
If you publish blogs on your website, even better. Regularly scheduled blog posts can be posted as new content, then brought back as a reminder later on. The template will be your reminder.
If your goal is brand awareness, or getting more people to know who you are and what your business is about, consider posting:
Testimonials
Behind the scenes photos
Photos of products in action
Product or service promotions
Staff photos and bios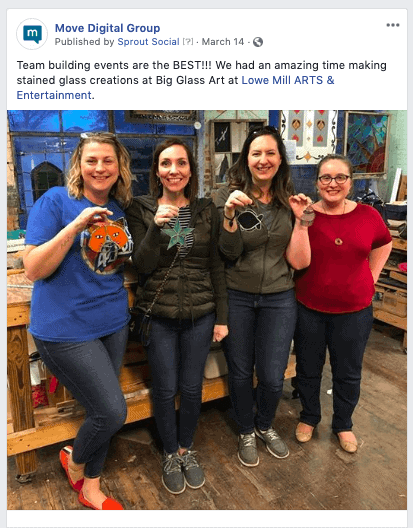 Just fill in which type of content to post on which days. Then make sure you start collecting it to have on hand. Take those pictures, get digital copies of product collateral, and get your staff on board to participate.
Once you understand what your social media content is supposed to do, figuring out what you need falls right in line.