If you are posting regularly on social media for your business, a content marketing template is a time-saving, data-filled, topic-packed life-saver!
And I can back up every word of that!
The Everything Guide to Using a Social Media Content Marketing Template
1. Start with our free template download. This is what it looks like ⬇️ and just below is a link to download and save your own copy.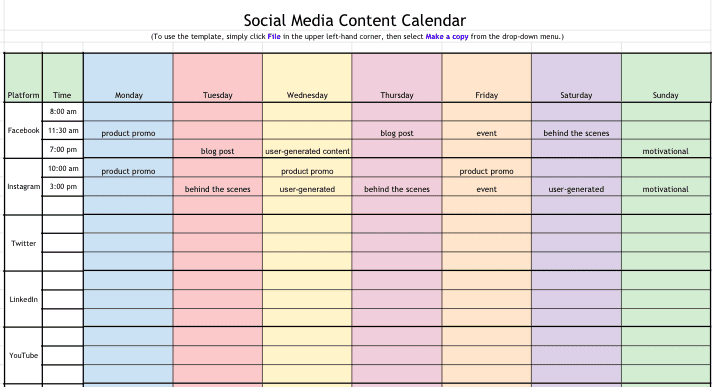 2. Read all about WHAT IT EVEN IS! Once you have the template, you want to start with why we use it. Click the big blue button to find out.
3. Now that you are bought into the joy of a social media content marketing template, how the heck do you fill it out?? Click the big orange button for all the details.
4. Data is a big part of how to make a social media content template work for you. How do you find the best times for you and where do you put them? It's not rocket science, but the data is plentiful.
5. Topics and topics and more topics. How do you fill up that template? It can seem daunting, but if you know what your goals are and how to interpret them into relevant content, you'll have that template full in no time.
6. The final step is the one where we show you what other people are doing. Because we are always looking for inspiration, we thought you might be too. Here are some GREAT content ideas to help you fine-tune your own.
Now that we are immersed in social media and content, here's some for you right here (hint…it's this blog!) Feel free to share ⬇️