Branding is important for your business, and how your company presents itself on social media is no exception. Since we're working through a social media audit, this is the BEST TIME in the world to get that branding under control.
So if you want to make sure your company image is consistent across all social media profiles, keep reading.
What Do We Mean By Branding on Social Media?
What is branding? It's the symbols and words that define who your company is to your customer.
For social media, it's the same. Symbols are the logos and graphics and images you use. And the words should define who you are: your mission, products or services, and customer expectations.
If your branding is all over the place, your customer won't get the clear picture. And most likely, they will move on to a business who has their act together.
How to Improve Your Branding with a Social Media Audit
To best explain what we mean by consistent branding across your social media channels, let's look at an awesome example.
This is Sprout Social, a social media tool that we use as an agency.
Here are screenshots of 3 of their social media platforms: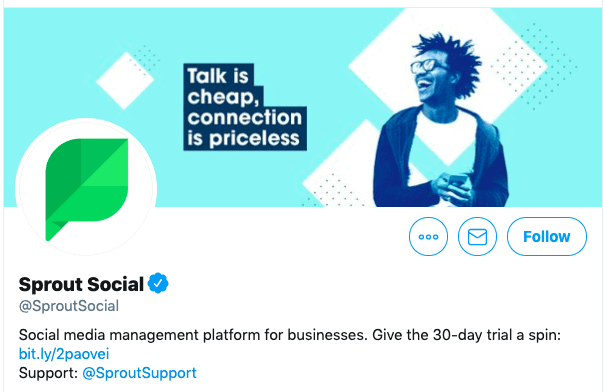 As you can see, Sprout does a great job of being consistent with their graphics and logos, even while tailoring the message across different social media platforms.
What they get right:
Each profile picture features the Sprout Social logo for easy recognition.
The header images are the same, even if the message is different.
The header image text, though different, express a message that is consistent with the brand.
Each profile has a unified message and leaves no doubt as to what you will get when you want to learn more about Sprout Social.
Your Turn Via a Social Media Audit
Are you ready to have branding as amazing as Sprout Social?
Make sure you are completing your social media audit using our free audit template. Here it is –
As you are filling out the social media audit template and discovering all the places your business lives on social media, note branding issues and inconsistencies and get them updated ASAP. Take advantage of the audit process to fix any mistakes, get everything updated and do a branding double-check.
It's only the BEST TIME in the world! And that's no exaggeration!