The Downtown Huntsville, Inc. team recently traveled to Chicago for the International Downtown Association Annual Conference. The IDA Annual Conference is a collection of more that 1,400 place-management professionals from cities around the world coming together with the shared mission of creating vibrant, diverse, and economically sustainable districts (which happens to be DHI's mission).
At this year's IDA conference, topics of conversation revolved around narratives pushed by national media outlets. These narratives paint a downtown landscape overrun with crime, retail closures, and office vacancies that are pushing into the mid to high 20's, challenges attributed to the pandemic and government policies. While stories pinned by all media outlets, regardless of bias, exaggerate these challenges and their effects, they are rooted in truth. Downtowns have changed since the onset of the COVID-19 pandemic.
The conference provided a safe space for place-management professionals to share experiences, ideas, and most importantly commensurate with others about the challenges each city or district faces. One night I grabbed a few beers with friends from other cities, and we spent that time talking about our districts. Most of the conversation revolved around challenges like how to draw employees back to their downtown offices, how they are addressing the visible effects of homelessness, and the lack of affordable and workforce housing in their communities.
I largely sat quietly and listened, waiting for my chance to interject, but I kept waiting…nothing I had to offer measured up to the challenges my colleagues faced in their cities. I came away from that night, feeling grateful and energized about the opportunities that lay in front of Huntsville and our downtown.
Now, I am not naive, I know that no place is perfect, and Huntsville faces plenty of challenges, regardless of all the praise we receive in publication after publication. But, this community and its leaders are working to address our challenges right now.
Downtown Office Space
To assess our downtown office market, let's look at some key data points. Downtown office vacancy is currently 5.1%, with Class-A office vacancy near 2%. Additionally, downtown employment has returned and surpassed pre-pandemic levels, with employee numbers nearly 22% higher than in 2019 (according to cell phone data provided by Placer.Ai – see below). This data suggests a strong demand for downtown office space, especially considering that other cities are creating incentives to convert office buildings into multi-family properties. However, without office development, our downtown's growth is limited. Businesses needing to expand or move to downtown have limited or no options.
To address this challenge, DHI recently hired Value Tech Realty Services to conduct a study of the downtown office market to determine demand, cost, and incentives that can be leveraged to grow the office market. DHI is working with partners on developing incentive programs and modeling those programs to determine their effectiveness and feasibility. Furthermore, DHI is discussing this report and potential action items with city leaders so that these strategies can be implemented.
Downtown Restaurant and Retail
As we prime our downtown for office growth, our restaurant and retail ecosystem is humming along. However, to better support and help our existing restaurants and retailers grow and to attract new businesses to downtown, we must grow the daytime employment headcount. These are customers who will support our coffee shops in the morning, grab a gift for a coworker at lunch, grab a beer with teammates at happy hour, and take clients to dinner in the evening. Growing the office market doesn't just mean that our skyline may change; it also means that we are growing the market of supporters for existing businesses and providing opportunities to bring new businesses into downtown by increasing demand.
Downtown Housing

On another note, access to affordable and workforce housing is a challenge Huntsville faces, but like the office market, city leaders and stakeholders are actively working to address the obstacles. The Huntsville Housing Authority and the City of Huntsville, along with a multitude of other organizations, are actively working on the 2023 Choice Neighborhood Initiative implementation grant to implement the Mill Creek Transformation Plan and transform the targeted public housing community called Butler Terrace, Butler Terrace Addition, and Johnson Towers and the surrounding neighborhood.
This plan will create low-income, workforce, senior, and market-rate housing options within walking and biking distance of major employment centers like Huntsville Hospital. Along with updated, modern housing, these communities will have amenities like park space, retail, restaurants, and childcare facilities. The Mill Creek Transformation Plan could serve as a guide and blueprint for future updates to public and low income communities throughout Huntsville.
While I understand that I didn't address every challenge that we face as a community, I feel confident in knowing that we, as a city, are working hard to address the difficult challenges we face. Huntsville may not face some of the issues plaguing other downtowns, but we must continue to be on the forefront of attacking our challenges or we could experience the problems of our peers.
Want more news like this?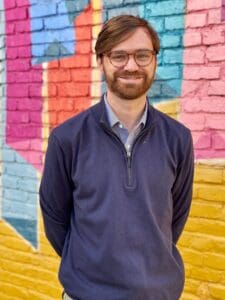 Originally from Charlotte, North Carolina, Rob Buddo graduated from the University of Alabama in 2011, after obtaining a bachelor's degree in Geography with an emphasis in Urban and Regional Planning. He started his professional career in Birmingham, Alabama working as a Catalytic Development Manager for Main Street Birmingham, the predecessor organization to REV Birmingham. While working for Main Street (and later) REV Birmingham, Rob focused on the redevelopment and management of properties in the city's historic Woodlawn neighborhood. Over the course of the last decade, Rob also worked in several commercial real estate-related roles for CoStar Group, Inc. in the Washington, DC, and Houston, Texas markets.