This week the Move Digital team is joining one of the largest online events for digital marketers: Ad World Conference 2021.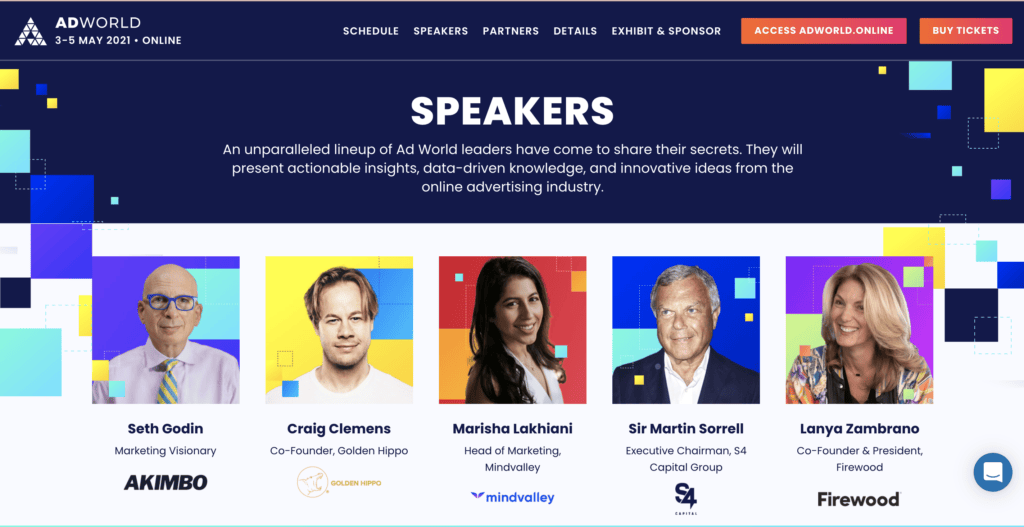 Why Ad World Conference 2021?
For three days, our team will have the opportunity to interact with over 135 speakers and 50,000 global attendees. The conference covers a wide range of topics, including content marketing, SEO and SEM, lead generation, the future of advertising, and more. Additionally, we will learn from and interact with some of the brightest minds in marketing.
With speakers such as Seth Godin, Sir Martin Sorrell, Jay Baer, and many more industry leaders, we are sure to walk away with a wealth of knowledge. Representatives from Facebook and LinkedIn will also lead discussions to give attendees a direct connection with two leading social platforms.
What Will We Gain?
Ongoing training allows us to challenge our thinking, achieve new perspectives and remain focused on the future.
"Conferences like Ad World are a priority for the Move Digital Team. Digital marketing is always changing and to stay on the top of our game, we are constantly working to elevate our knowledge and our clients' performance. We anticipate this conference will assist with that growth and look forward to implementing all that we learn."

Larkin Grant, Chief Strategist
Follow #AdWorld2021 on social media for key takeaways.