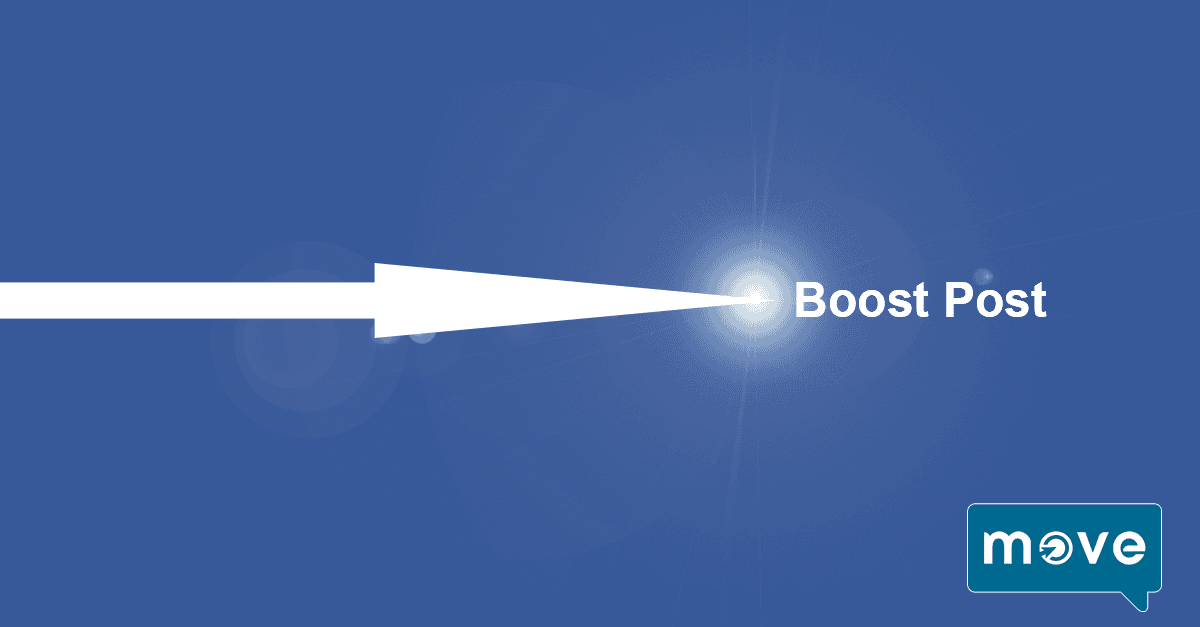 What's so special about the Facebook "Boost Post" button? You know, the one that lurks in the corner of every post on your company's business page?
Facebook even suggests you click it on posts that are performing well. Facebook REALLY wants you to click that button.
STOP!
Before you click it for the first time or the 50th, I am going to resolve the mysteries surrounding that button and give you some practical advice.
After this, when you see Boost Post, you'll have the confidence to click it and make it work for your company's Facebook business page!
What No One Tells You About the Big Blue Boost Button
What is the boost post button?
The Boost Post button is Facebook advertising.
If you claim to be advertising on Facebook and all you've ever done is click Boost Post, then you are not lying.
BUT – it is not the only type of Facebook advertising available for your business.
And arguably, it is not the best type of Facebook ad to run. But it does serve a purpose.
What does Facebook say about the purpose of a Boost Post? From all of the marketing objectives (ad types) on Facebook, you have opted for – engagement.
Boosting a post puts your message in the newsfeed of a selected audience* to get more likes, reactions, comments, and shares. Engagement = taking action.
*more on audience in a moment
Why should my business boost a post?
The first answer to "why should I use the boost post button" is that you shouldn't if you don't know what you're doing.
Just clicking the button "because" is a sure way to waste money.
To make a boosted post effective, you have to start with a goal.
Your goal should be:
Promotion of your products or services
Awareness of an event or short-term campaign
Visits to your website
You will achieve your goal when your audience takes action on the boosted post.
Word of Caution:
Don't boost a post just to get more likes. If you boost a post, it really needs to be for one of the goals above.
Who sees my boosted post?
Ding ding ding!!!
That's the right question to ask. The way to make a boosted post work smart is to have the right audience in mind. Doesn't it make sense, when spending money to place your post in someone's newsfeed, that it be the right someone?
Things to consider:
Is this boost part of a larger campaign?

Set up an audience in Ads Manager in advance.

Boosting on the fly?

Take a moment to choose an audience through targeting.
Audiences, like goals, must be taken into consideration or your campaign won't be a success, and you will waste money.
What do I do after boosting a post?
You clicked the Boost Post button, didn't you?
If you had a goal and a target audience, then you're in good shape.
But we never click and walk away.
Like any Facebook ad, you will need to monitor, respond and edit as needed, for the duration of the ad.
Remember, the objective for a boosted post is always engagement. And, if the boost performs correctly, you will see an increase in likes, reactions, comments, and shares. Monitoring and promptly responding are essential to the success of your ad.
Happy Boosting!